Using my.employeronthego.com
Navigate to my.employeronthego.com and log in.
From the main landing screen, click the menu button.
Click on "My Time" and then "Time Off Request"­­­.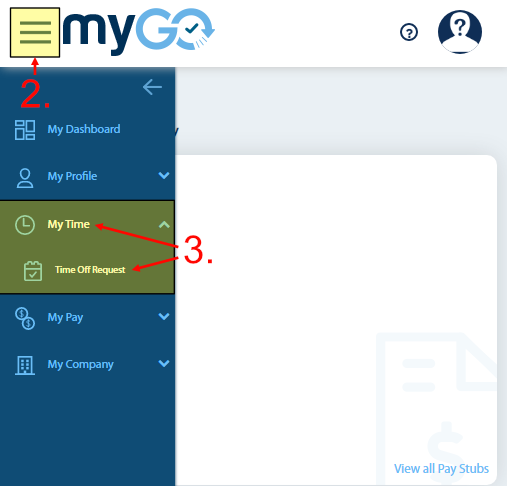 Then click the "Add a new Time off Request" button.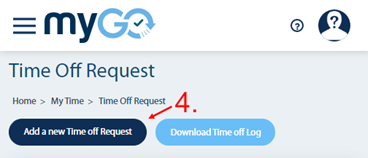 Select either a full date or partial date.
Select a "Leave Type" of PTO from the drop down. (Your employer may use other time off codes like "Sick" and "Vacation", so be sure to select the desired leave type.)
Input either dates, or a date and times.
Add a note if needed.
Last click "Add Request" and the request will be sent to management for approval.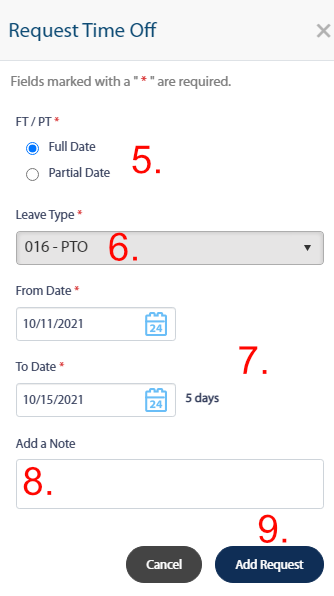 Checking The Status of Your Request
Navigate to the "Time Off Request" screen and scroll to the bottom to find the "Time Off Requests" table.
In this table you can see all of your time off requests and their status.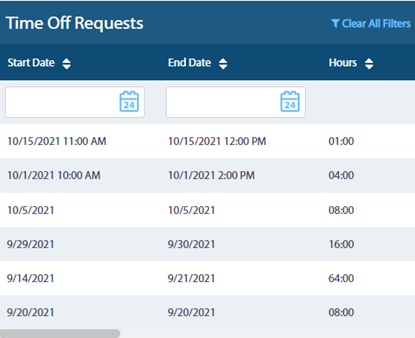 Scroll to the right by either using the scroll bars, or by dragging the table to the left if you are on a phone or tablet. Scrolling to the right will reveal the "Request Status" column which will show you if your request is pending approval, approved, or denied. Scrolling further to the right will reveal more information about your request.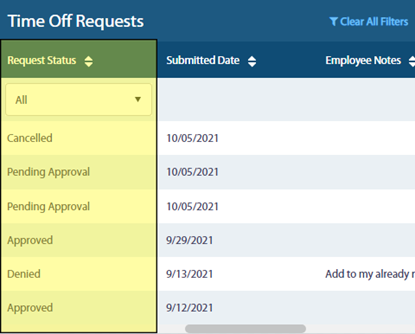 Editing or Canceling Your Request
Make a mistake filling out your time off request, or need to cancel it? Just do the following.
Navigate to the "Time Off Requests" table.
Scroll all the way to the right and you will find two buttons next to requests that are in the "Pending Approval" status.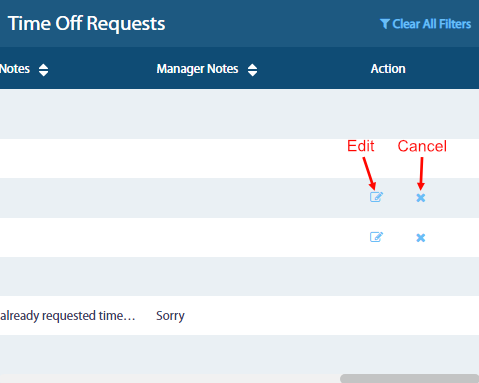 Clicking the "Edit" button will bring the request back up so it can be edited.
Make your adjustments and click "Save" at the bottom of the request.
Clicking "Cancel" will bring up a dialog box asking you to confirm that you want to cancel. Click "Yes" to cancel.